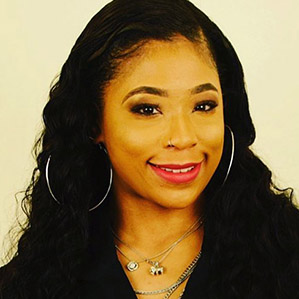 CPO
Jamie Morton
Currently, I've assumed the role of the Contracting Officer for the Thurgood Marshall Federal Judicial Building (TMFJB) and Supreme Court House for the Architect of the Capitol (AOC). My project portfolio consists of 23 inherited contract/task orders. Before assuming the role as a Contracting Officer with AOC, my recent role I served as a National Senior Contracting Officer within the General Service Administration (GSA), Public Buildings Service (PBS) Broker Services Division. The Brokers Services The division develops manages, and oversees all regional Broker Contracts at the National Level within GSA under the GSA Leasing Support Services (GLS) contract. Under this program, we contracted broker services to perform lease acquisition services for internal and external customers. The brokers assisted with developing requirements to rent commencement across four zones supporting 11 regional offices. These contracts enhanced how GSA does leases within the agency. These contracts were set up with an incentive to reward brokers for both above standard performance in negotiating rates below that market midpoint that aligned the brokerage program with Public Buildings Service strategic goals and has generated $100 million+ in rent credits to customer agencies.
As a National Contracting Officer, my roles also consisted of assuming the role of a Contracting Officer Technical Representative to oversee and manage the task orders issued of the broker IDIQ contracts in
the National Capital Region (NCR).
Before assuming the role in the Broker Services Division, I was tasked to act in a Branch Chief role within the Office of Acquisition Division. My responsibilities consist of oversight of seven senior and junior contract specialist/contracting officers. My division workload consists of overseeing four (4) service centers. The portfolio of work consists of a wide range of procurements as it relates to operations and
maintenance, janitorial service, minor construction, repair & amp; alterations, emergency and support service contracts in government own and lease space.
I've worked in the acquisition industry for over fifteen (15) years starting as a Procurement Tech and now as a Senior Contracting Officer. My experience ranges from federal, state, and city-level governments that consist of mega construction, services, IT support, human care agreements, and minimum research and development projects. I have met and obtained my FAC-C Level III certification; I possess a bachelor's degree in science with a minor in business administration from the University Of Maryland, University
Of College (UMUC).
Among other distinctions in the field, I've held and maintained a Level IV Signature Warrant Authority as of 2013.
In my spare time, I love hanging out with my 17-year-old son and volunteering in my community such as feeding the homeless, donating time to local food banks, and focusing on family.
I'm a true DC native; I love traveling and learning about new cities and new cultures. I'm adaptive to all
situations and cultures.
My five to ten-year plan is to one day become a Director in the Acquisition workforce and inspire mentor, and train Senior Contract Specialists to one day become a Senior Contract Specialists/Contracting
Officers/Director.